NEWYou can now listen to Fox News articles!
Smoke billowed over the city of Lviv in western Ukraine Saturday after multiple explosions were heard near an oil depot.
Sirens began sounding moments before three explosions were heard and then smoke could be seen rising over the city, Fox News' Brett Velicovich described.
Andriy Yermak, chief of staff to Ukrainian President Volodymyr Zelenskyy, later confirmed the attack by Russian forces.
RUSSIA INVADES UKRAINE: LIVE UPDATES
The strikes come as President Biden visits Ukrainian refugees in Warsaw, Poland just over 240 miles from Lviv.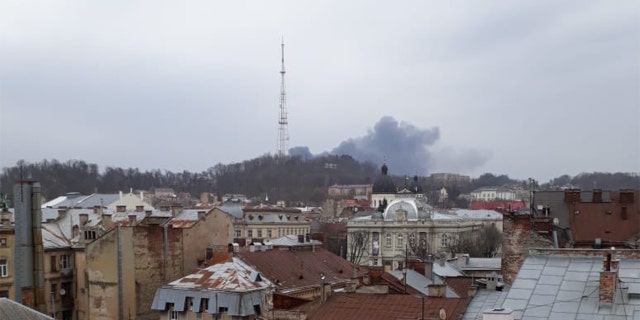 BIDEN CALLS PUTIN A 'BUTCHER' ​​AFTER MEETING WITH UKRAINIAN REFUGEES IN POLAND
"I don't know, I'm just I'm assuming, it's a message to Biden because it's a clear escalation. They haven't been really striking, Lviv, they just haven't," Velickovich said.
Russian forces hit the western city for the first time since the invasion began more than four weeks ago on March 18 when an aircraft repair plant was hit outside the Lviv airport – roughly four miles from the city center.
It is unclear how close to the city center the strikes Saturday were.
Lviv has become a destination for fleeing refugees seeking safe harbor from intense shelling that has plagued others parts of Ukraine.
"They're shooting there to terrorize people," Heritage Foundation's James Jay Carafano told Fox News' Griff Jenkins.
US defense officials have speculated that Russian President Vladimir Putin may be changing his strategy in Ukraine after his forces have failed to make major advances after more than four weeks of fighting.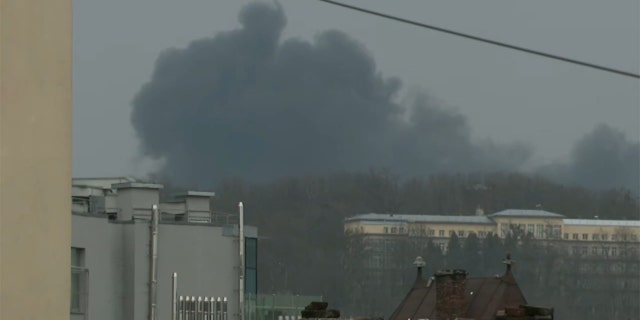 Russian troops remain stalled outside the capital city of Kyiv and Ukrainians have been able to start pushing back Russian ground troops from cities like Kherson in the south and Kharkiv to the north.
Russia's defense ministry said on Friday that it would focus on "liberating" the eastern region of Donbas, where Russia-backed separatist groups have been fighting since 2014.
US officials warned from the beginning of the incursion that Russian forces may try to encircle Kyiv in order to overthrow the democratically elected government and instate a puppet regime.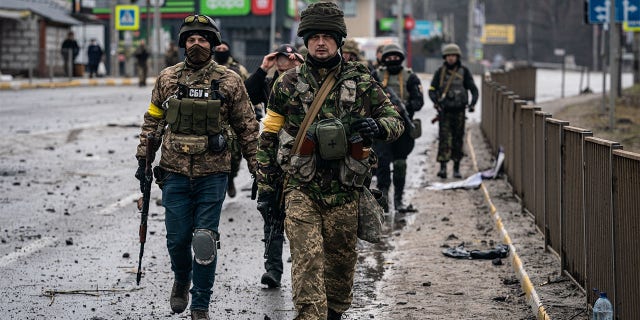 CLICK HERE TO GET THE FOX NEWS APP
But stalled ground forces has prompted Russia to rely more heavily on missile-based assaults.
A senior US defense official told reporters Friday that Russia has levied more than 1,250 missiles since the war began and will likely continue to rely on this tactic.