NEWYou can now listen to Fox News articles!
Rep. Fred Upton, a Republican representing Michigan since 1986, announced his retirement on the House floor Tuesday morning.
Upton is among the 10 Republicans who voted to impeach former President Donald Trump in his second impeachment. He is now the 16th Republican to retire or seek another office ahead of the 2022 midterms, compared with 31 Democrats.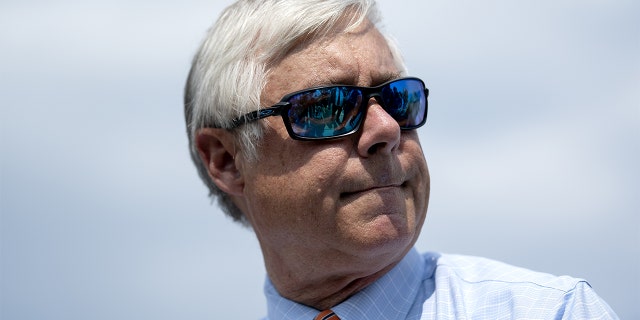 Michigan lost a congressional seat after the 2020 census, and under new redistricting maps, Upton would have faced Rep. Bill Huizenga in a member vs. member primary, had he run for re-election.
THIRTY-FIRST HOUSE DEMOCRAT ANNOUNCES RETIREMENT FROM CONGRESS AHEAD OF MIDTERMS
Upton highlighted his record of bipartisanship on the House floor. "Reagan worked both sides of the aisle to get things done, caring less about who got the credit," he said. "And I made a promise that such a principle would be my guiding light. Especially in these days of divided government that is the only way one can actually get legislation enacted."
"Hopefully civility and bipartisanship versus discord can rule, not rue, the day," Upton added.
Rep. Debbie Dingell, D-Mich., praised Upton on the House floor shortly after his announcement.
"His retiring is a loss for this country and especially the people of Michigan," Dingell said.
CLICK HERE TO GET THE FOX NEWS APP
Republican Reps. Adam Kinzinger, John Katko and Anthony Gonzalez also voted to impeach Trump and have previously said they are retiring.